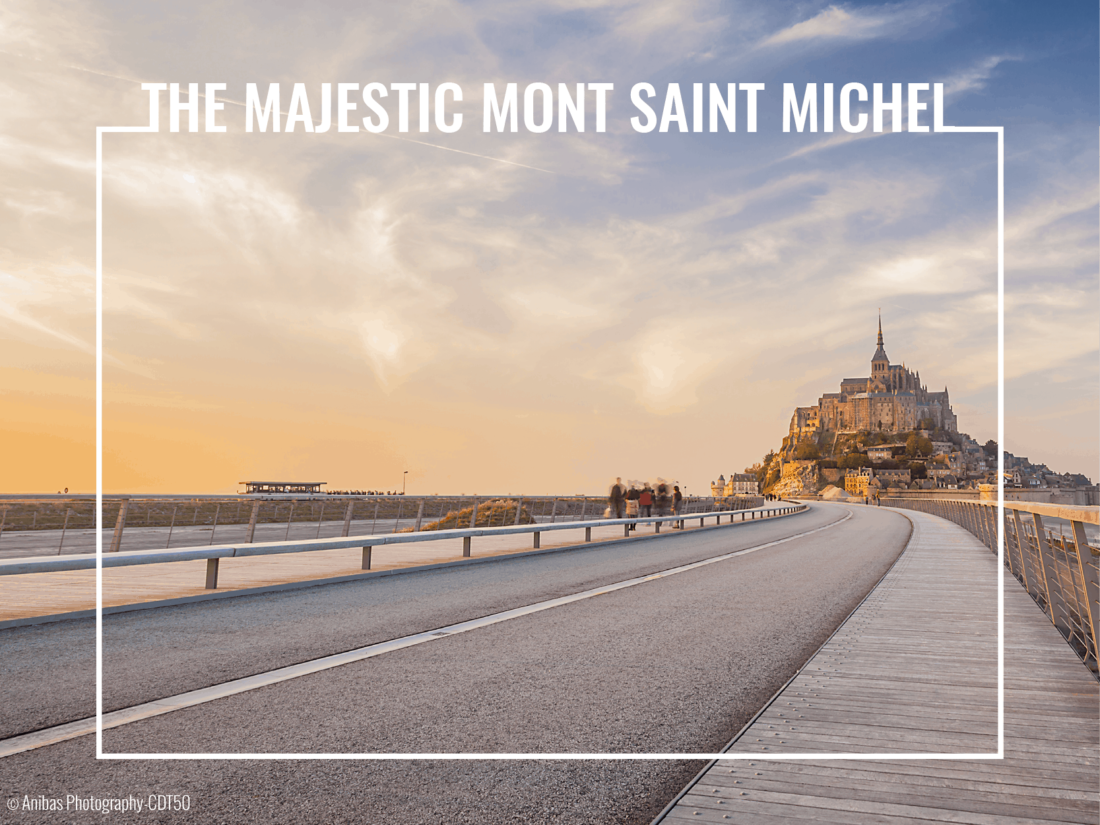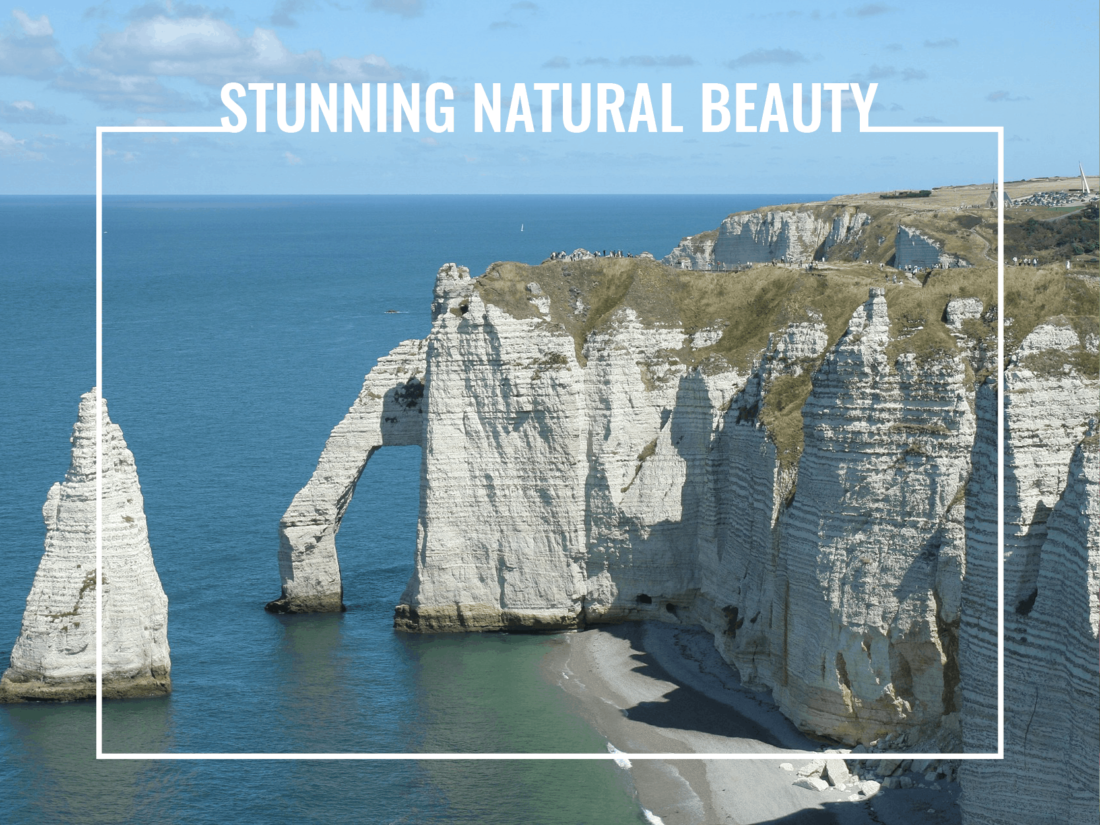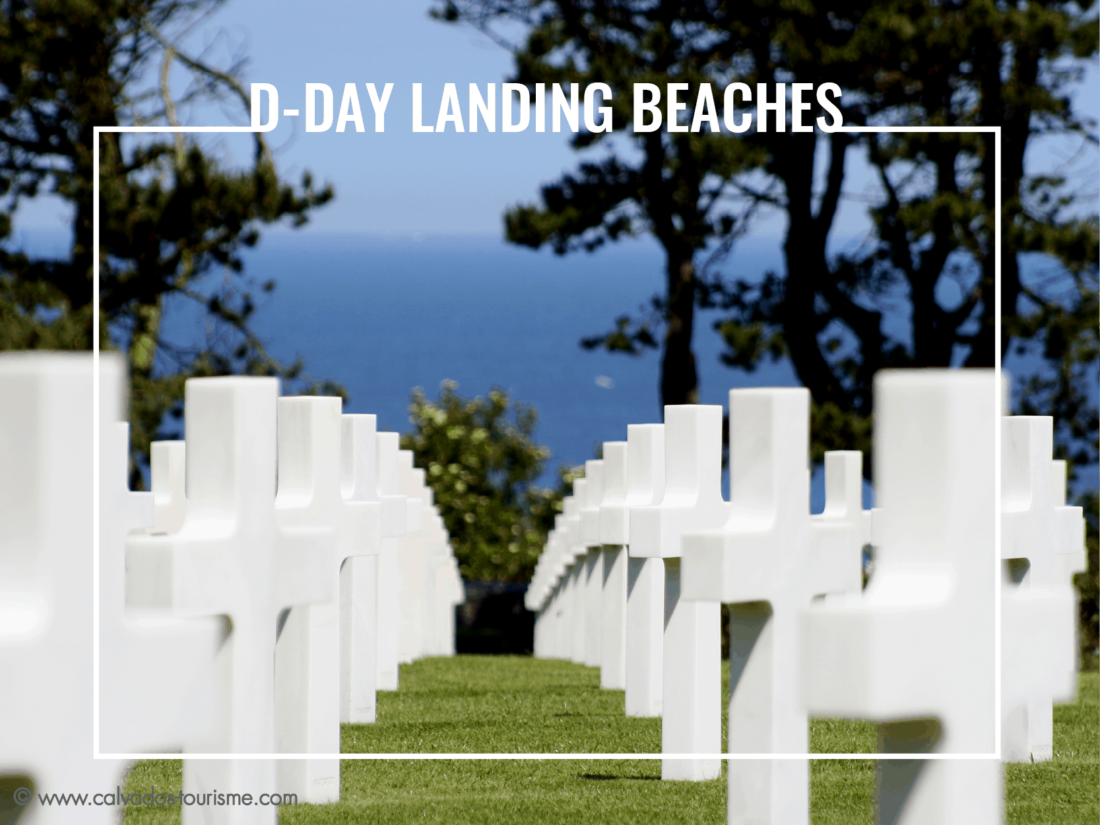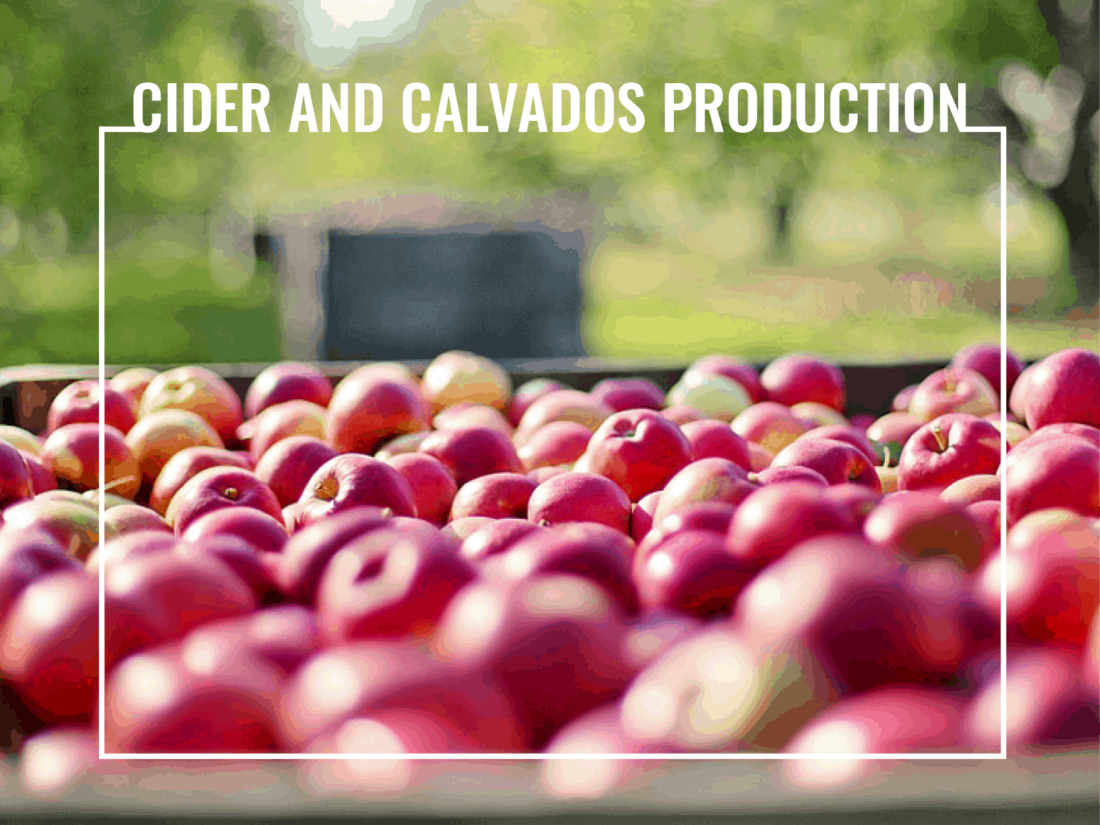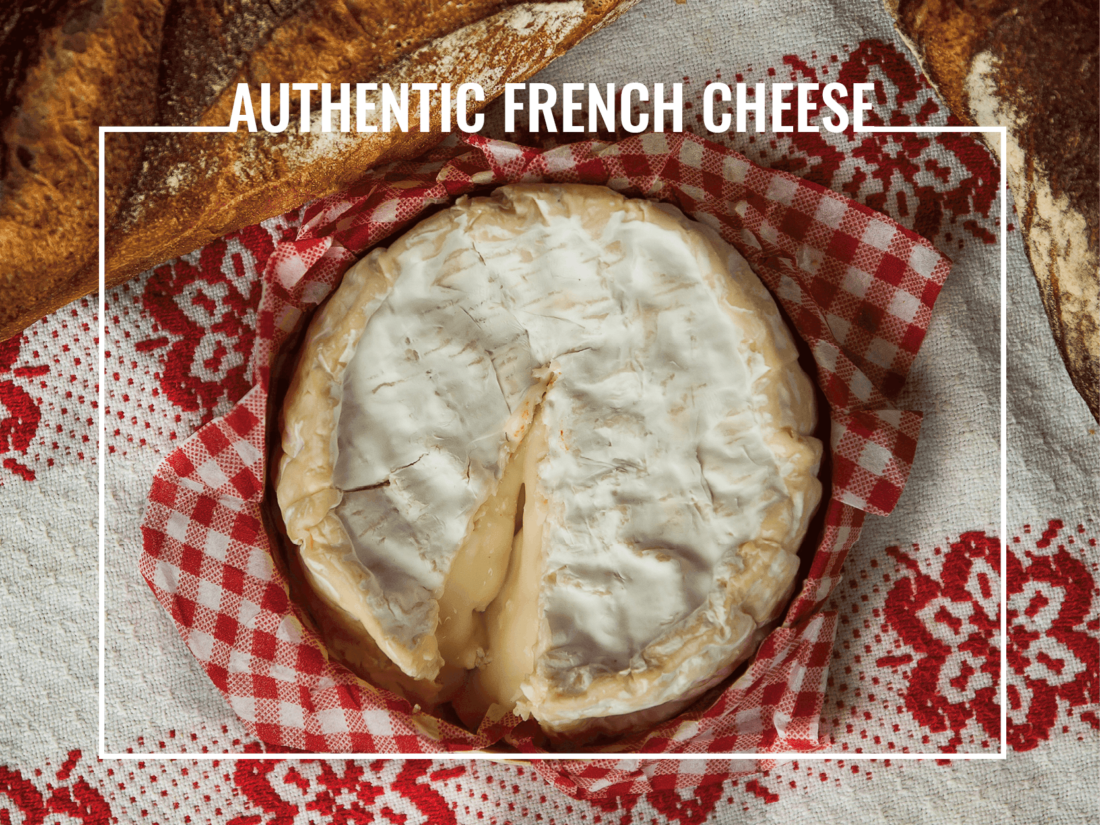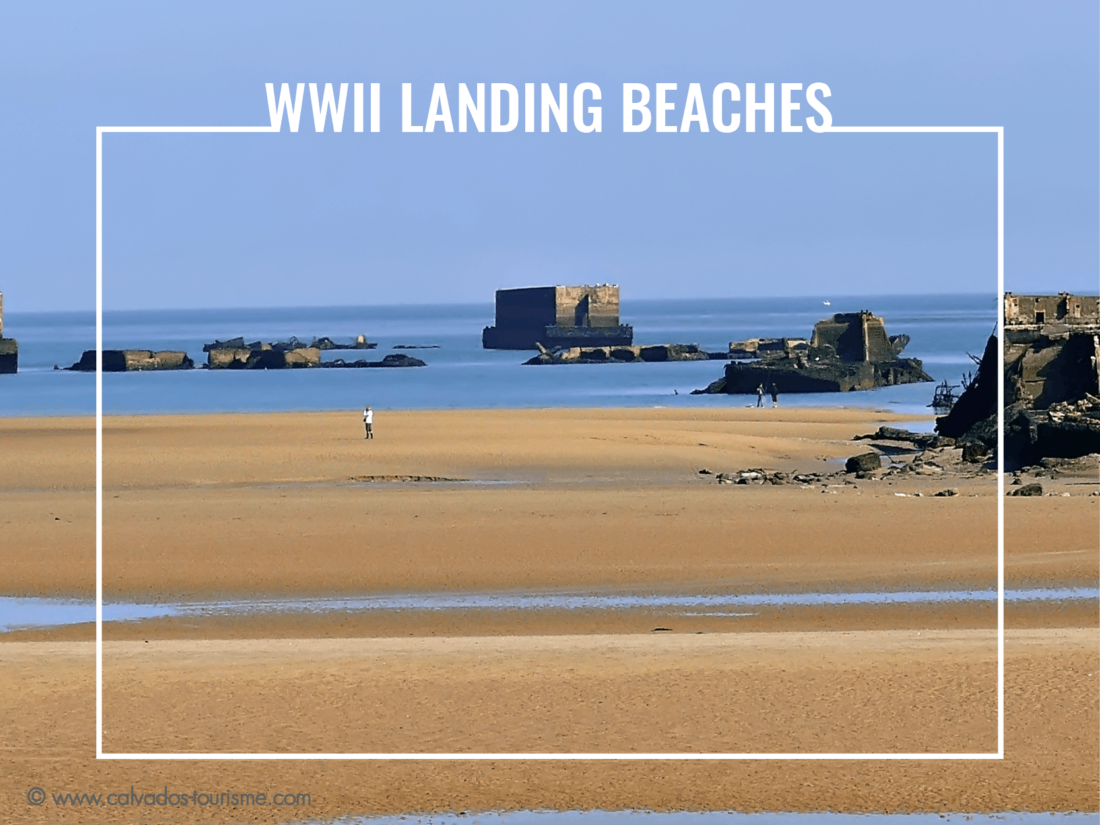 NORMANY TOURS: HISTORY, GOURMET & SPECTACULAR SCENERY
Located in the North West of France, Normandy is rich in European History.
It remains the main access to the ocean and overseas. The closeness to the sea also was the reason for a number of conflicts in history, from William the Conqueror leaving for Brittany's conquest, to Joan of Arc, ending her days on a pyre in the heart of Rouen during the Hundred Years War. And, more recently, of course, when the allied troops landed on Omaha, Utah beach… Here our private driver-guide take you to the battlefields for a tour of the D-Day landing beaches.
But Normandy is not just traveling through History; Normandy will also bring your senses to marvel. Dazzling white limestone cliffs, green bocage landscapes among the River Seine's beautiful meanders: you will try to look everywhere at the same time! Especially as the region bathes in a very special light which brought the impressionists to choose Normandy as their canvas to capture nature in its most splendid way and beautiful colorful cities such as Honfleur and Deauville.
These emotions will certainly whet your appetite. You can scour the area for gourmet routes lined with blossoming apple trees, and taste the producers' and farmers' goods. With a little luck – and our help – the cheese maker will tell you about the secrets to produce the most famous cheese: the Camembert. Cider-factories and distilleries will open their doors for you to enjoy flavorsome calvados right next to the copper still.
We offer luxury holidays accross Normandy from remembrance tours to gourmet tours and many more options!
We share our favorites with you ! Check our Normandy private tours!
WHEN TO COME?
When to come to Normandy?
In theory, the best period to make the most of Normandy is from May to September, but we highly recommend coming in the winter when there is something magic about the coast, the Deauville beach is sublime and mysterious. Also, the cliffs of Etretat are even more striking when the sea is unchained!
The Norman climate is an oceanic climate generally mild in all seasons with a high degree of humidity. In springtime you will have the privilege to see the apple tree fields in their most beautiful gear.  The summer is fresh and of pleasant temperatures (20° at average) and the winter is rather mild with average temperatures above zero.
Whatever the season, don't forget to bring your umbrella with you, but you can be sure that the rain will never last for long!
GET HERE
Get to Normandy: Heritage and Culture are so easy to reach
By plane from Paris Charles de Gaulle Airport
Most of the international flights arrive at Charles de Gaulle Airport at Paris.
More information > Paris Airport
In order to make you feel at home right from your arrival, we are able to organize an individual welcome. Your personal host guides you from the airplane to your train or a luxurious car with private driver stands ready for comfortable transfer to Rouen, Caen, Bayeux or Mont Saint Michel.
Please note: We would like our customers to understand that Loire Secrets cannot provide or book airplane tickets but is helpful in booking train tickets for the SNCF.
By train from Paris city centre
Whether you want to attend one of our D-Day tours, or if you prefer to have a customized individual trip, we recommend choosing one of the following destination train stations:
Caen (2h00 from Paris Saint Lazare train station
Rouen (1h10 from Paris Saint Lazare train station)
Trouville – Deauville (2h00 from Paris Saint Lazare train station)
Our private drivers will await you at the chosen train station and take you to the D-day landing beaches, Bayeux, the Mont Saint Michel….
More information > SNCF : www.voyages-sncf.com
WHERE TO STAY?
Where to stay in Normandy?
Luxury is very personal!
Hidden behind blossoming apple trees, overlooking the sea or located in the historic cities of Caen, Bayeux or Honfleur, the entire range of accommodations offers you the best: comfort, hospitality and social interactions to help you relax during your luxury Normandy Tour.
We regularly visit our partner hoteliers to offer you an exclusive selection of the most attractive spa-hotels, residences and bed and breakfasts.
3 types of accommodation for exceptional moments:
Châteaux-hôtel
Extraordinary estates (labeled "Relais et Châteaux") or private family properties provide a means by which you can dive into a lord's life. These châteaux, rated as 4 or 5 star hotels, offer luxury and quality. They include large and comfortable rooms, panoramic view terraces, gastronomic or Michelin star restaurants, attentive room service, swimming pool, tennis court, spa…
Boutique and charm hotel
Unique architecture tied in with their history, attention to detail, these accommodations offer a personal and intimate atmosphere combined with warm and friendly service. Our Boutique hotels are generally located in Deauville, Bayeux, Caen and Rouen.
If yet slightly smaller than the chateaux hotels, some offer a swimming pool or a spa.
Bed and breakfast
And why not go for an absolutely magnificent B&B? These accommodations are full of charm and often secretly hidden. Most of them come with a "table d'hôte", a meal prepared by the hosts themselves: time to have a chat and share a moment of their life.
GET AROUND
Inside Normandy: getting around
Normandy Tours
To make the most of your tours, our driver-guides can accompany you during your entire stay.
Contact our team; we'll book one of our knowledgeable guides for you!
For your orientation
Understanding Normandy means in the first place understanding a region structured by water. From Dieppe in the north to Mont Saint Michel, cliffs and beaches are licked by the Channel. Normandy is divided in two parts by the Seine River – one of France's five biggest rivers as well as many smaller ones, like the Vire or the Risle, flowing into the backland.
Normandy's capital is Rouen whose remarkable historical city centre remains authentic, whereas the other main cities of Caen and Le Havre – nearly entirely destroyed during WWII – are now built in a very contemporary style of architecture (Perret, Niemeyer…).
The coastline offers a good number of little picturesque fishing harbors and villages of British charm – it is not far after all.
Concerning the hinterland and the countryside you either need a good instinct or our experience to discover the many little jewels hidden in much unexpected places. Normandy doesn't open up easily: this will make your trip through this captivating region even more exciting!
DINING
Dining in Normandy
Normandy's cuisine is famous for its generosity and authenticity. Totally inspired by the environment, it is a blend of local agricultural products. Cream and butter have a large share and raw milk cheeses like Camembert, Neufchatel, Livarot or Pont L'Evêque come with every meal. Another Norman emblem, the apple, is declined in a thousand different ways.
And coming closer to the coast, oysters and king's scallops complete this already mouthwatering menu.
Some of the most prestigious names of the French gastronomy are at home here and guarantee a local, high quality cuisine!
Most of the time, our Normandy Tours include breakfast and dinner in our favorite restaurants, but we leave the choice to your driver guide for personal recommendations and lead you to his preferred places to better answer your sudden cravings.