Enjoy private guided tours with local passionated guides and driver-guides!
In order to guarantee you excellent guided tours and exceptional experiences, we work with expert guides and driver-guides proud of their job and eager to share their knowledge with you.
Knowledgeable, unobtrusive and dedicated to your well-being and comfort, they always know how to add a little touch of humour and friendliness to share with you their favorite addresses and places. For us and for you, it makes the whole difference!
All our guides can transfer you or your clients from hotels, airports and train stations to the visit sites. We propose full day or half day private guided tours with luxury mini-van!
As you are to share some hours or some days with our guides, here are some of their "portraits".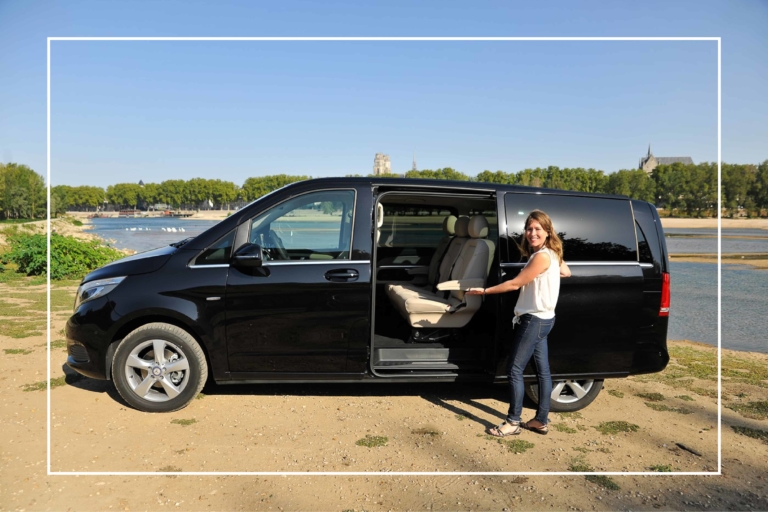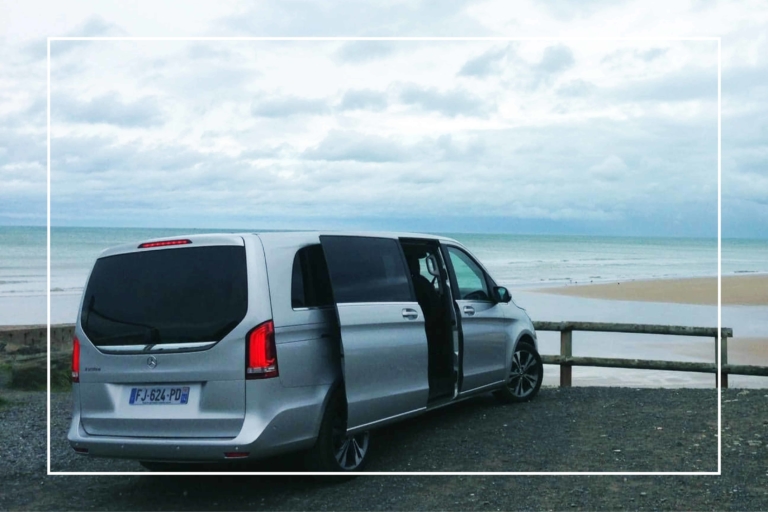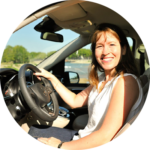 Stéphanie
your loire valley guide
A picture of happiness and joie de vivre in the Loire Valley!
Stéphanie is official national guide since 2001 and knows very well France, Paris and Loire Valley. She is interpreter in English and Spanish.
As lover of the history of art, she will open to you the gates of the towns, chateaux, cathedrals, churches, abbeys, and other monuments making the Loire Valley, a site that can not be overlooked.
Her job is a true passion she enjoys to share.Don't wait more and follow her to discover Loire Valley's rich heritage !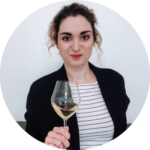 Laetitia
your loire valley guide
Passionate about wine & food tourism!
As far I can remember, I always enjoyed meeting people and learning new things. Becoming a licensed tour guide sounded quite obvious.
Though on the way, I discovered a new passion for wine so I decided to get specialized in wine & food tourism. Since 2010, I joyfully combine my love for wine and history.
Beyond wine, food and castles, it is the people behind I am passionate about. I would be pleased to share my knowledge about the leading figures of the past but also to introduce you to the local producers and craftsmen who make the current fame of the region.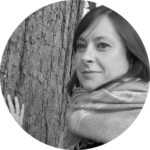 marine
your loire valley guide
Passionate about Renaissance period and the king's stories!
My name is Marine, I am 36 and I come from Brittany. I am working in the Loire Valley as an official guide for 4 years, and I speak english and spanish.
I decided to work in tourism 15 years ago because I love languages, History, art and travels all over the world, just like meeting new people and…talking !
So here I am, dynamic and flexible, always ready to share with you my passion for the Renaissance period and the kings' stories, and the natural and local heritage.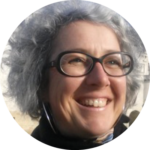 morgane
your cycling tour guide
Arrived in the Garden of France on 2 wheels!
I was born 40 years ago in Brittany, a western province surrounded by a sea, an ocean and very old moutains (now decent hills!) This opened landscape has always called the successive tribes on exploring and travelling.
Therefore I've spent half of my life as a professional tourist. Very naturally I became a tour guide to understand better the human adventure, and I certainly keep learning everyday!
What interests me most in history is the impact on us now, the psychology of characters and how one can change the destiny of a country, art or architecture.
In 2001 I discovered a new passion: I cycled with groups through France and Europe. I nearly arrived in the Garden of France on 2 wheels.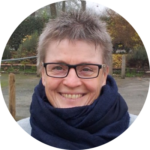 hedwig
your loire valley guide
Two languages, two countries, two cultures,
an extraordinary treasure!
Born in Germany, it is more than 25 years now that I have been living in France and eight years working as a tourist guide.
My love for languages made me become a guide – and the world opened up to me: to understand that everything that surrounds us is our story which we call History! The many discoveries I have made and continue to make is what I'm eager to share with the people I meet in my job – being my guests' eyes!
And the world continues to open up to me as I meet people from all over the globe, making me travel while I tour with them – human exchange is the engine of life!
My aim is to do my job to the best – passionate and experienced, reliable and helpful, personable and just….nice, I try to be the kind of person I would want showing me around on my own holidays.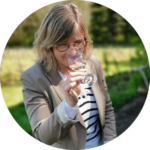 cathy
your loire valley guide
Wine expert &
food enthusiast
I fell in love with wine at a young age and had a long career in the English wine trade before moving to the Loire valley in 2006.
Expert wine lover, I have a WSET Diploma in Wines & Spirits and a Higher National Diploma in viticulture and oenology. Passionate about the wines of the Loire I love to share my knowledge with like minded people from all over the world.
I like also sharing a little of my life here with you and love to learn all about yours.  It's an exchange of cultures, lives, personal stories and a shared love of wine !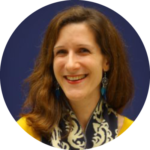 noémie
your normandy guide
Being a guide is my childhood dreamprofession. To become a professional guide, I have successfully passed the French National Lecturer-guide examination, after a Master degree in Art history and Litterature, and a 4 years experience in the antic books business in Paris.
Since 2008, I am specialised in private tours with English-speaking visitors along the D-Day area and in the whole Normandy region.
I love to share with you a constantly sharpened knowledge of the Battle of Normandy history in the most lively way.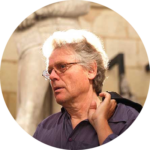 jürgen
your loire valley guide
I came to France over 30 years ago and have been living all this time on the banks of the Loire, 20 years in a small village behind the dike.
Since 1996 I try to share my admiration for nature, history, cities, villages, châteaux and troglodyte dwellings, wine, dine and way of life in this wonderful valley with visitors. Since 2001 I specialize in organizing and guiding bicycle tours – the bike being, in my opinion, the best means to get acquainted with the beauties of the land! At that time I started to collect descriptions of the Loire and its beauties by writers and travelers from all periods and from all over the world – and read passages of my discoveries to my visitors. There are a large number of beautiful descriptions from French authors like H. de Balzac, Stendhal or Hugo, ans from the American writer Henry James.
It's always astonishing and very pleasant to hear, in front of a château, how this place was a century or more ago, …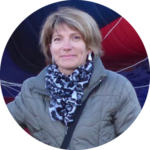 claire
your loire valley guide
Let me tell you a little about myself.  I was born in Nantes where I have studied tourism. After my studies,I traveled to England to improve my English and to Spain for my Spanish.
I have been a tour guide for 25 years, first travelling throughout Europe with French Groups, then I started to guide in the Loire Valley, welcoming many foreign visitors.
With my husband, we own a 3-star hotel and restaurant close to Chenonceau. My husband is pretty much responsible for running that property. I am more involved in decorating.
I love meeting people and travelling, always caring for those on my tour. I love sharing my passion for history, culture, food, wine…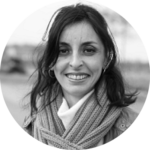 belinda
your Brittany and normandy guide
Off the beaten tracks and local gastronomy
I am a coach driver for tours in Europe since 2003 and decided to become a professional tour guide in 2012. Passionate about culture, art and history, I love to meet different nationalities to share about Brittany and Normandy.
I love to show the highlights and go out off the main roads with the guests to see authentic sceneries and feel the atmosphere of the place.
In my tours I speak about local stories or fact that happened in the places (often funny stories) and I enjoy talking about local gastronomy (crepes, galettes, pastries, cider, cheese…).
I welcome visitors in the same way that I would like to be welcomed (smile always included in the tour).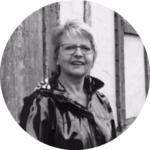 simone
your picardie-North of france guide
Fascinated about French endless history
I am an official guide since 1980.  I am an expert in the history of the Gothic cathedrals, The Battle of the Somme and Picardy Coast.
My Picardy region is amazing: it's a Land of very good food, charming old villages, monuments, memorials WW1
It will be a great pleasure to guide you everywhere and make you feel the friendship of the "Gens du Nord".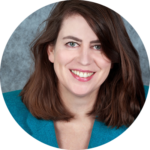 ursula
your loire valley translator
Completely bilingual, I am a native English speaker born in Ireland. I have over 20 years business experience in France and abroad. Professional, reliable, dynamic and enthusiastic I am in love with Loire Valley.
Thanks to hmy career in multinational companies as well as my experience in the premium hospitality sector in France (Relais & Chateaux) I fully (and quickly) understands your needs and rest assured, the service provided will more than meet your expectations !!