Loire Secrets is your luxury incoming Travel Agency in Western France.
Your Destination Management Company France : DMC for Loire valley, Normandy and Brittany regions in France.
Fast growing company in the travel industry and a business-to-business provider for travel services for leisure and corporate, for individuals and groups.
Our team create packages including tailor-made tours, day trips from Paris and incentives. Activities are varied: meeting people, seeing places and having experiences. The list is constantly growing through our encounters and exchanges with local inhabitants and personalities. Who said curiosity killed the cat?
The ultimate formula consists in matching our expertise with your requirements to make your clients live an unforgettable experience.
A perfect combination needs experience and time: all our tours and stays are customized. We do not have peconceived trips, for we consider every request as unique.
Discover the 7 reasons to choose Loire Secrets!
Our team of enthusiasts personally and professionally know those men and women who make the reputation of the Loire Valley, Normandy and Brittany.
It will be a great pleasure to open for you the most secret doors to our regions, and to arrange accommodation, transportation, meals and visits for a harmonious customized stay.
You can also meet our passionated guides and driver-guides!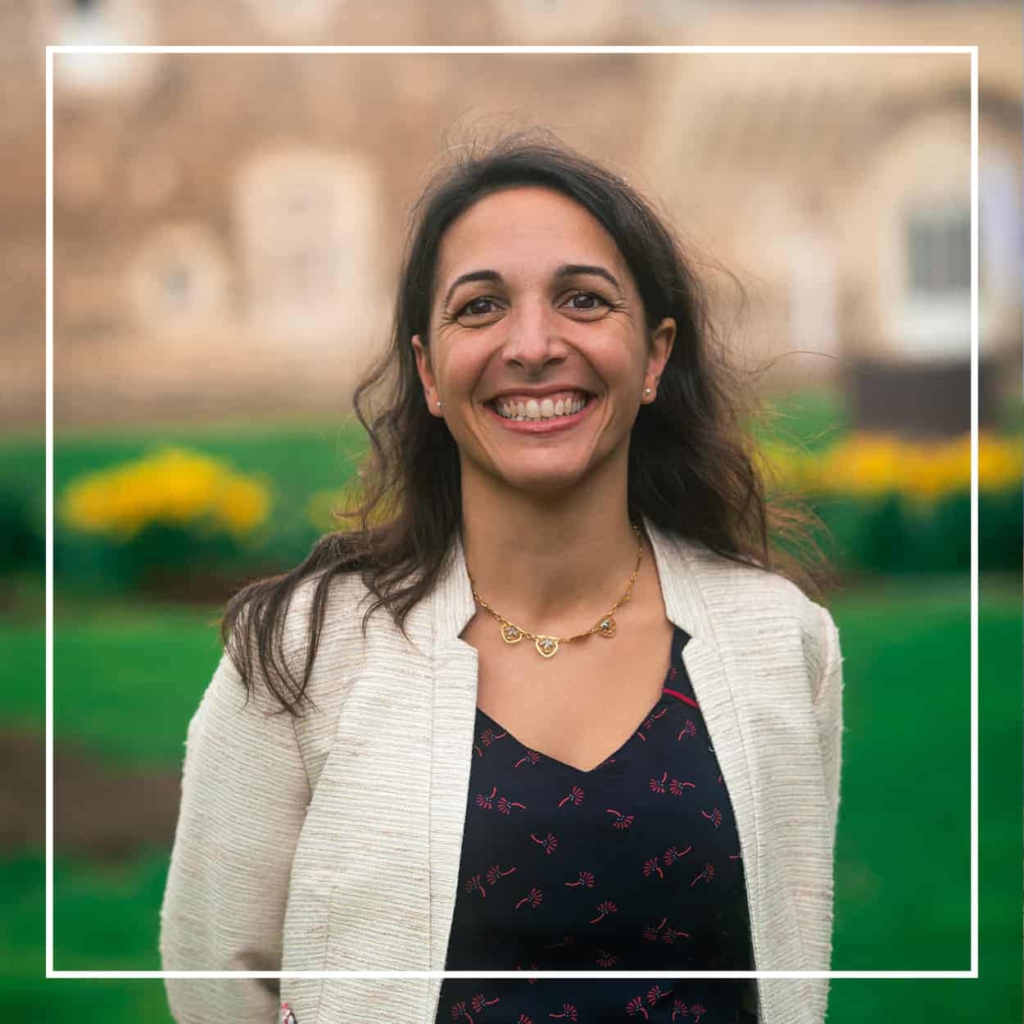 The Loire Valley has always been Karine's favored playground. She took her first steps on the Loire River's sandbanks and grew up with the best local vegetable growers and the famous rose-producing nurserymen. From her earliest days, Karine was interested in the colors of her native country and attracted by the play of light reflected by the Loire River.
Having travelled extensively throughout many beautiful countries for various tour operators, she understood that, in no other place in the world, would she find this wonderful softness of life. Today she lives next to the Loire and enjoys every day the reflexion of light and energy emanating from this majestic and powerful river. Not far from the vineyards and her own garden contains a treasure: a troglodyte dwelling where our ancestors dug the limestone from the rock with which to adorn the valley's beautiful chateaux.
Karine always puts all her heart and full energy into every travel project she organises; each customer is unique and has individual needs and requests. At Loire Secrets, Karine ensures that these needs are met with a customised and personal response. This is our way of working, our priority and our business philosophy.
The essentials for us are: personal encounters, authenticity, meaningful moments, unique experiences.
Originally from the picturesque village of Saint-Remy-la-Varenne in Anjou, Helene grew up on the banks of this Royal River, the Loire. Her outstanding knowledge of wine, her long experience working in the travel sector both in France and abroad in New Zealand, Brazil and England, together with her lovely and charming personality, all makes her an expert and attentive travel designer.
Helene studied in Brittany, in the Gulf of Morbihan and knows the best hidden beaches and places to go to for a lovely oyster tasting. She loves going back there and enjoy time in her family beach house to discover new secret places to visit and make crêpes.
Helene will be happy to tailor make your tours and open the doors to the finest wine estates and best hidden gems of the region.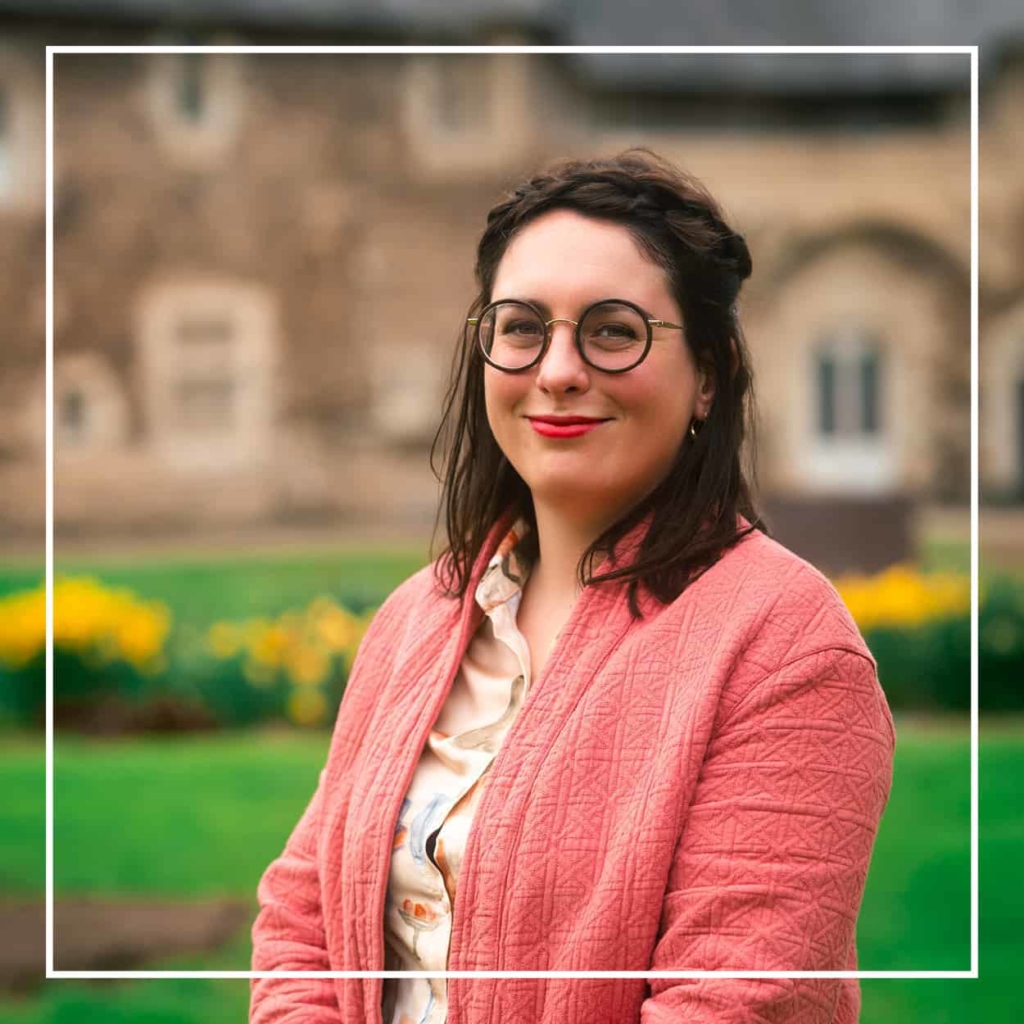 travel & business event designer
Marine knows very well the Loire Valley and especially the regions around Angers and Nantes. She is originally from a village in Anjou in the heart of the vineyards.
After studies in tourism and in heritage and culture, Marine has worked in several wineries and in particular as a wine tourism manager. The wines of the Loire Valley have no secrets for her and she will help you to discover the most important wine domains, as well as more intimate and secret ones.
Buy the way, she loves to show the whole Loire Secrets team some of these little known places.
At Loire Secrets, Marine designs tailor-made trips but also business events for companies. For your trips, she will be able to combine her knowledge of the Loire Valley, the heritage and the wines to create a memorable trip.
travel & business event designer
Virginie also comes from a small village in the Loire Valley, in the heart of the vineyards.
With a professional career in the hotel and restaurant industry, Virginie is familiar with the tourism and event sector.
Prior to joining Loire Secrets, Virginie worked in several hotels and was the accommodation manager in a 4* hotel.
Virginie works as a travel and business event designer and handles every intricate detail of clients' itineraries with care and attention. She will help you discover the most beautiful sites of the Loire Valley, as well as activities off the beaten track.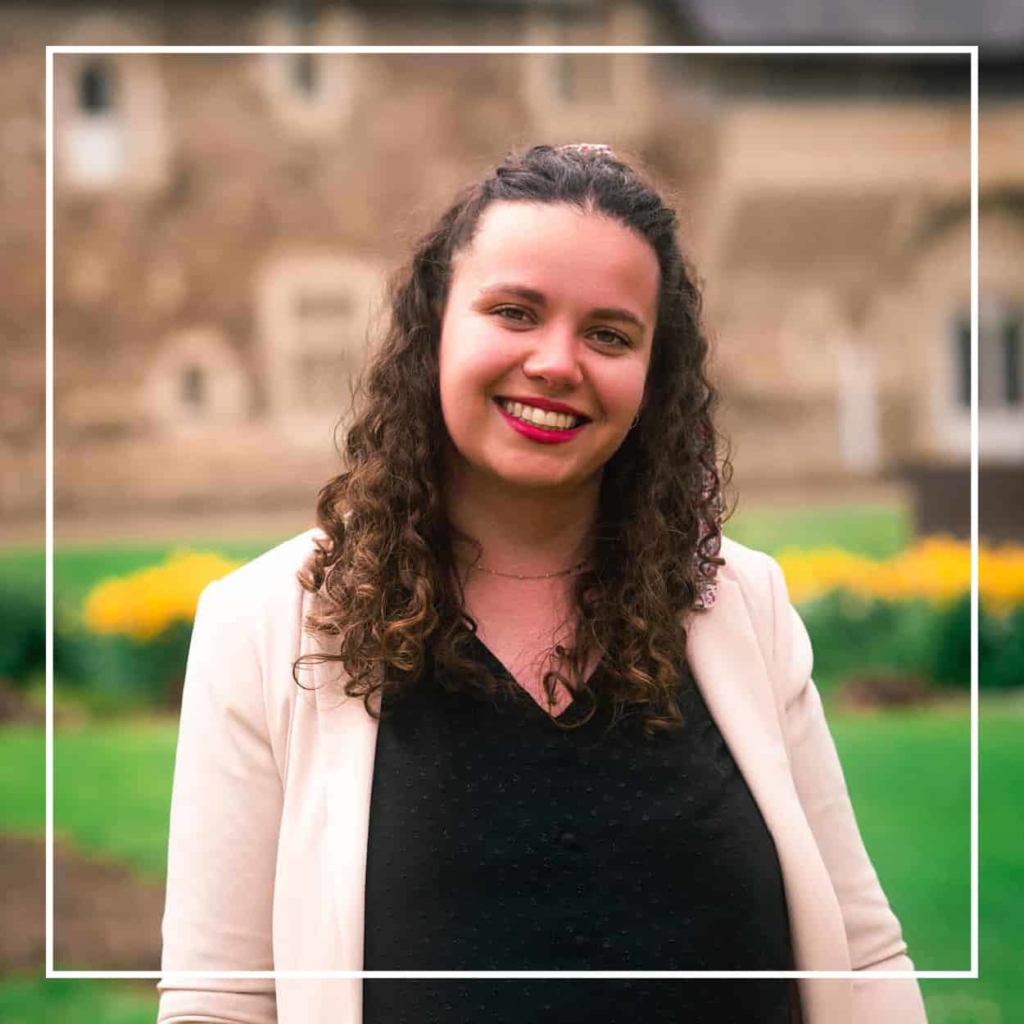 in charge of the communication & business event assistant designer
Another Loire Valley woman in the Loire Secrets team! Yes, Coline was born and raised in a picturesque village on the banks of this royal river.
She is in love with this, her natural environment; the magnificent chateaux and the cultural treasures around her. Coline is definitely a woman from the Loire.
Bubbling with vitality and "joie de vivre", she likes communicating! A big fan of theatre and an actress herself, sharing joy and messages is what she likes!
At Loire Secrets, Coline is in charge of our social networks and communication. She also likes sharing her ideas and creating fantastic itineraries and events for our clients.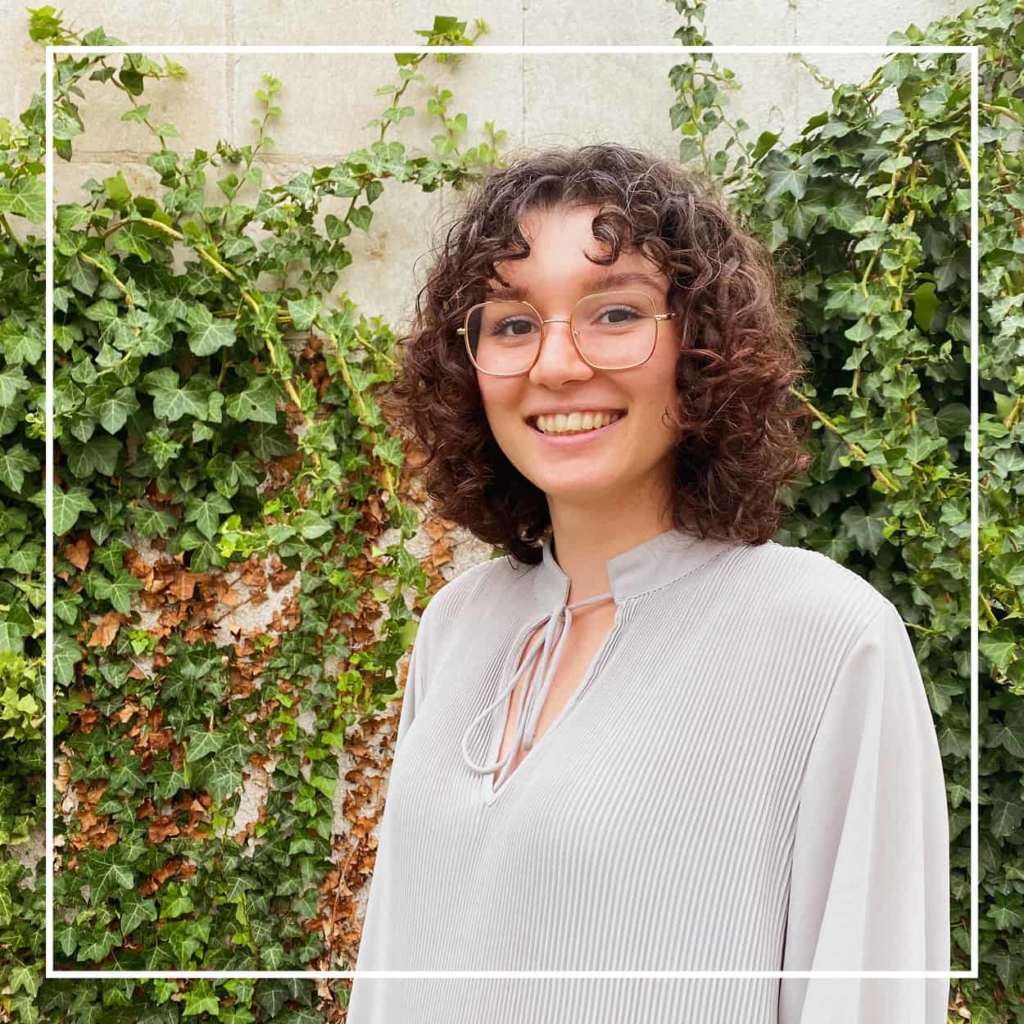 Lucie is a work-study student at Loire Secrets. She's preparing a Master's degree in Event Marketing and Communication.
She is originally from the Loire Valley, a small village not far from the Royal River.
Since she was very young, Lucie has been passionate about organizing events, particularly for associations. She loves creating meeting moments and enjoys the contact with people.
So it's only natural that at Loire Secrets, Lucie coordinates your tailor-made business events! She is also involved in marketing and communication.