EXPERIENCE CHRISTMAS IN THE FRENCH CASTLES!
There is something magical about Christmas in chateaux, and even more while visiting Loire Valley Castles during the festive period ! A true fairytale!
The Loire Valley chateaux offer everything from beautiful decoration, fireplace and hot chocolat, typical French Christmas traditions and huge Christmas trees.  
After a short 1 hour train journey from Paris only. Celebrate Christmas spirit in the land of châteaux.
Meet and greet with your private driver guide for a full day guided tour.
Chambord castle 
This château is one of the most beautiful in the Loire Valley region. Its architecture, size and famous double spiral staircase are sure to impress! You'll discover the Château de Chambord, with its traditional decor and contemporary inspirations. Costumed entertainment and shows will delight young and old alike.
Cheverny castle
The chateau is famous for having inspired the comic strip "The Adventures of Tintin". Discover this monument, covered in its decorations and giant lights in all the gardens and rooms of the chateau. At Château de Cheverny, Christmas is more than a tradition: it's been an institution for almost 30 years!
Chenonceau castle
tart with the visit of Chenonceau Castle. The Chateau will be spotlighting its awesome Christmas decorations. Here, the floral workshop are busy all year round creating floral decorations for the château's rooms. Now, they are recreating the magic of the festive period using amazing plant and floral arrangements and enormous decorated Christmas trees. All areas are imbued with Christmas spirit !
These are the 3 most beautiful châteaux for Christmas, but other emblematic châteaux are decorated for the occasion, so the itinerary can be changed on request.
Contact us
 for more information.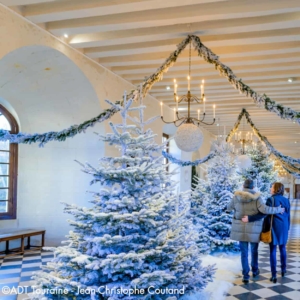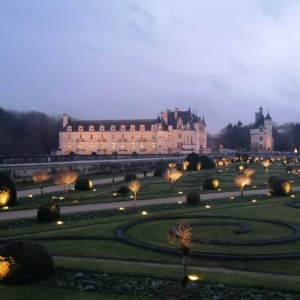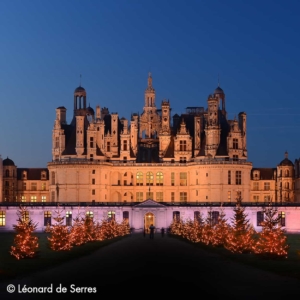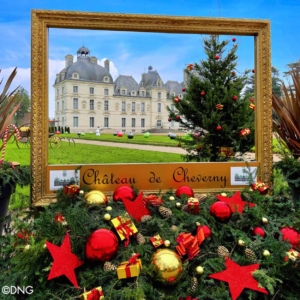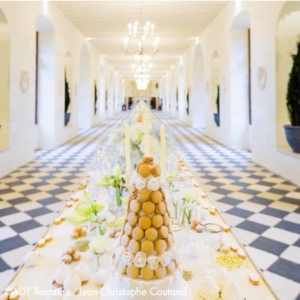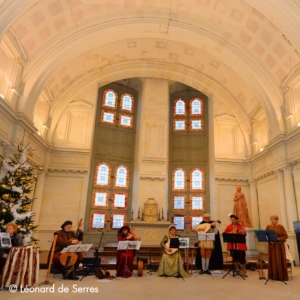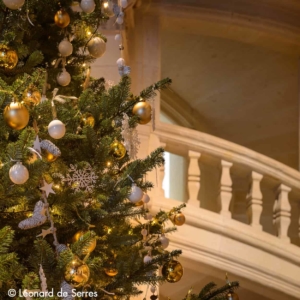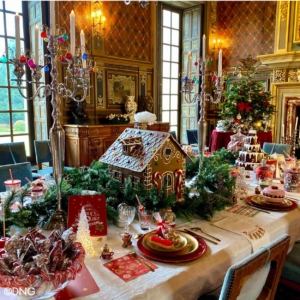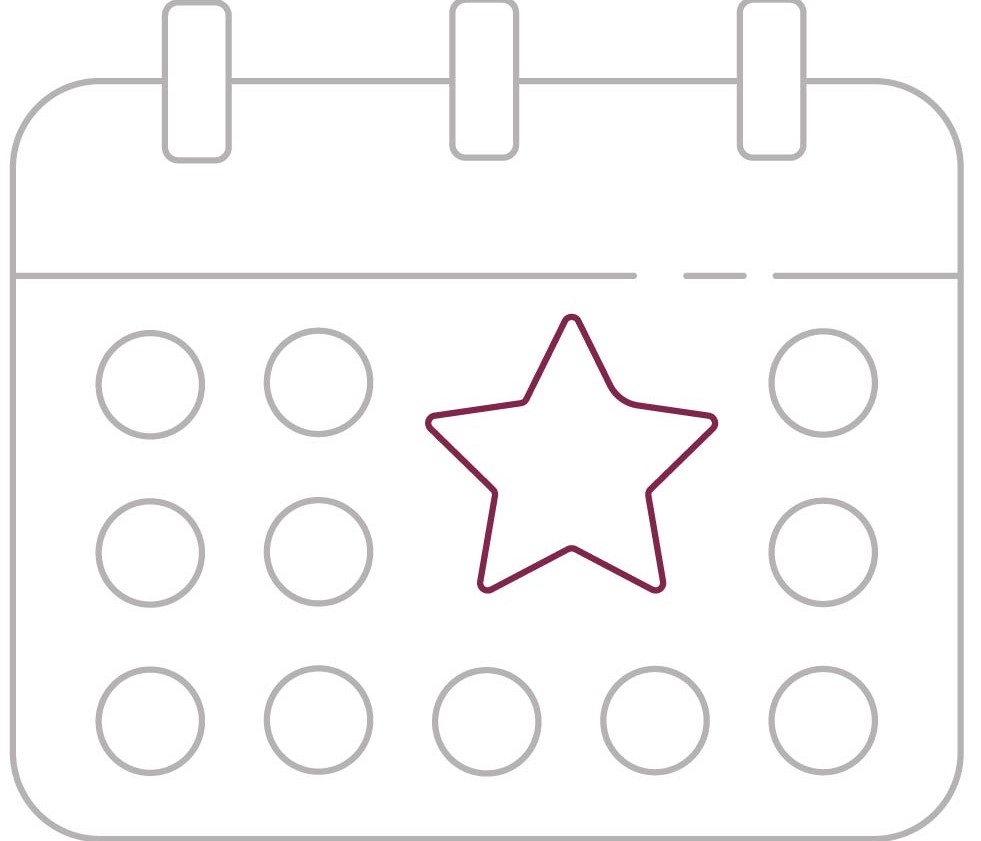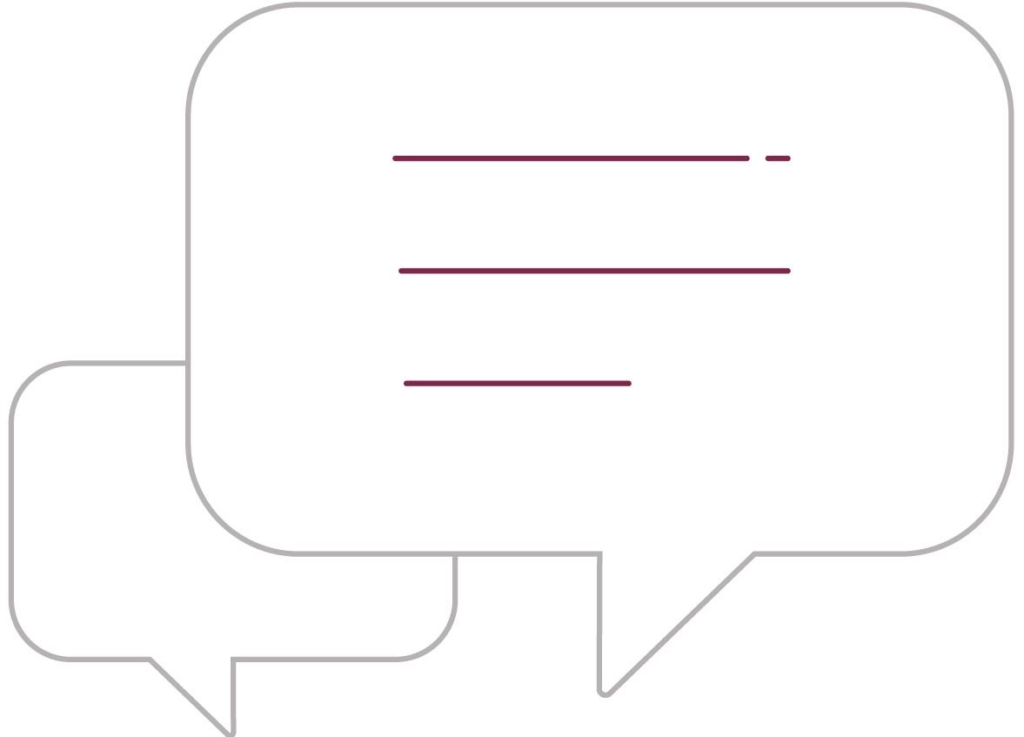 English, French, Spanish, Portuguese…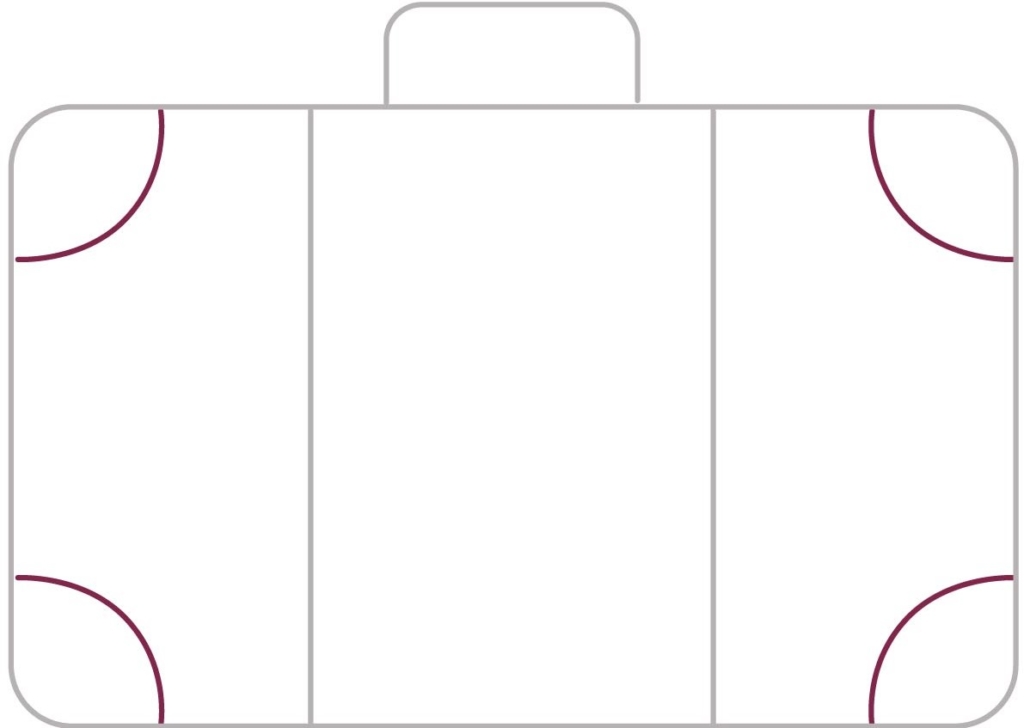 Paris or your hotel in the Loire Valley
(others on request)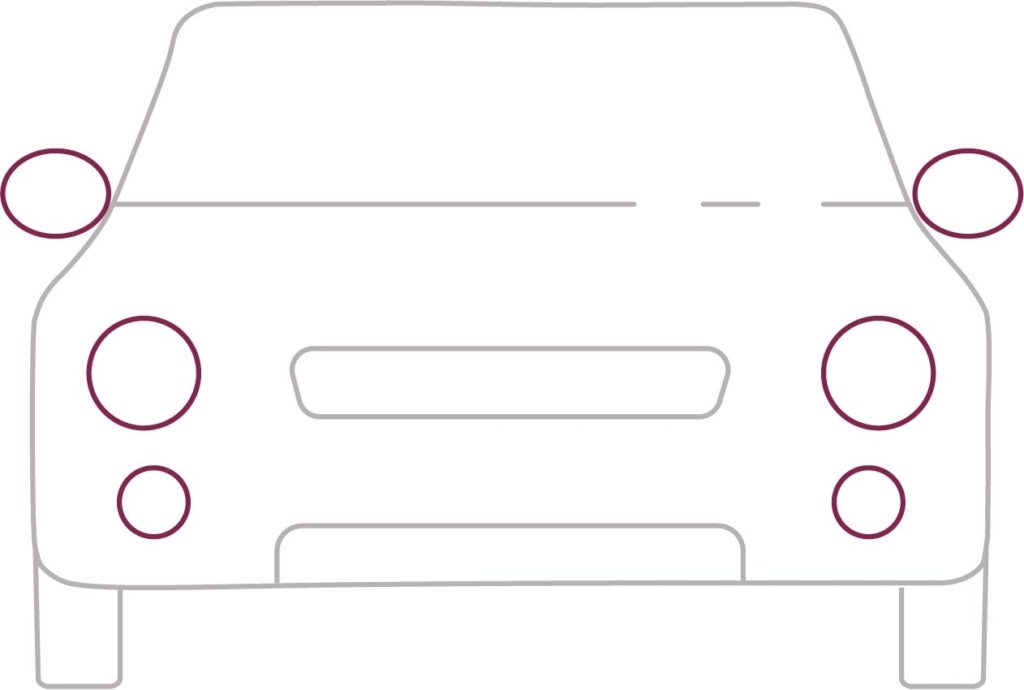 Private transfers can be arrange from Paris.
This is an inspiration of what we can offer, please contact us for a tailor made offer.