DISCOVER THE BEST PLACES OF THE LOIRE VALLEY IN A WEEK
Discover the culture, the heritage and the gastronomy during a Loire Valley Chateaux stay !
ACCOMODATION:
Hotels and luxury guest houses are an important part of any travel experience. For some it is a place to sleep at the end of a big day of exploration and in other cases it is a sanctuary where one can rest and restore in the care of professionals.
Château Le Prieuré ****
Imagine an elegant castle overlooking a magnificent Loire River landscape… You are at the Château le Prieuré in Chênehutte-Trèves-Cunault, between Saumur and Angers – just 10 minutes away. Welcoming you,  in a 4-star castle hotel brimming with refinement and the French art of living.  Leave the small road, take the alley lined with beautiful chestnut trees leading up to the Prieuré… A majestic entrance for a resolutely chic Loire Valley chateaux stay.
Situaded on the road of troglodyte sites and vineyards of the Loire Valley (Saumur, Fontevraud, Turquant, Brézé, Doué-En-Anjou…)
Château de Beauvois ****
From a lovely country road, you look up ever so slightly and the Château de Beauvois unfolds before your eyes. With its centuries of history, it looks ever so stately! Enter the oak-lined driveway as you gradually discover this treasure. A 4-Star hotel, cultivating the French art of living, welcomes you at this castle.
Situated on the road of castles and vineyards of the Loire Valley (Langeais, Villandry, Azay-Le-Rideau, Chinon, Vouvray…).
Day 1 - Angers
Meet and greet with your private driver-guide in Angers train station for a full day guided tour.
Start with a tour of the old picturesque town of Angers.
Although Angers is best known for its massive and ancient château, the Chateau Angers, and the 'Apocalypse' tapestry it contains, along with the other tapestries to be seen in the museum here, Angers has many other notable monuments of interest to discover.
Later, arrive in a 1 Michelin starred restaurant in the heart of Layon region. You will enjoy a gourmet lunch paired with wine.
In the afternoon, you will stop in an authentic wine estate for a guided tour and a wine tasting.
Overnight in 4* Hotel Le Prieuré for a relaxing Loire Valley chateaux stay.
Day 2 - Fontevraud, Chinon
Start your day with the visit of Fontevraud Royal Abbey.
The Abbey is unrivalled in terms of its rich history, closely linked to the history of France and even of Europe. It is also unique in its configuration. You don't need to know the entire history of Fontevraud to be able to appreciate the importance of this nearly thousand-year old site, part of the Loire Valley's classification as a UNESCO World Heritage site.
Arrive in a quaint village along the Loire river and enjoy a 2 hours private river cruise on a traditional wooden boat of the Loire.
Your skipper is also a great winekmaker from the area and you will enjoy a wine tasting on board accompanied by a gourmet picnic.
In the afternoon, discover Chinon picturesque town before enjoying a winery visit. Arrive in a family-run wine estate and tour the cellar. The visit will be followed by a wine tasting.
Overnight in 4* Hotel le Prieuré.
Day 3 - Saumur, Azay-le-rideau
In the morning, start your day by discovering Saumur picturesque town before heading to one famous Sparkling wine house. You will enjoy a tour of the cellar followed by a wine tasting.
Later, arrive in an authentic wine estate in a Saumur Champigny. You will discover an extraordinary vineyard and its "Clos d'entre les murs". The "Clos d'Entre les Murs" of Château de Parnay is the only vineyard in France of its kind.
Gourmet picnic lunch with wine at the estate.
In the afternoon, guided tour of Azay le Rideau castle.
Azay le Rideau is a very pretty castle standing in the calm waters of the Indre river whose water reflects its fine façade. Surrounded by parkland and open woodland, this masterpiece of Renaissance architecture features all the refinement, elegance and grace expected of a Loire château. Balzac romantically described it as 'a facetted diamond set in the Indre.
Overnight in 4* Chateau de Beauvois
Day 4 - Chenonceau, Chambord
Start your day with a visit of Chenonceau iconic castle.
Chenonceau castle guided tour. Chenonceau Castle is an exceptional site not only because of its original design, the richness of its collections, its furniture and its decorations, but also because of its destiny, since it was loved, administrated and protected by women, who were all extraordinary and who, for the most part have marked history.
Option 1 : 30 minutes meeting – Meeting with Chenonceau castle florist in the garden or in the flower workshop. Or, meeting with the botanic director ( Nicholas Tomlan, who has studied at Longwood gardens, Philadelphie, USA)
Option 2 : 1 hour – Flower workshop – Meet with the floral designer of the castle, Master Craftsman of France, demonstration and creation of compositions from flowers, cultivated specially in the flowers garden of the castle
Your tour continue with a stop in an authentic winery in Chenonceau AOC.
You will discover the vines and tour the cellar and get to know more about the large variety of Loire valley wines. The visit will be followed by a gourmet picnic accompanied with wine from the estate.
In the afternoon, you will get the chance to visit Chambord castle.
The castle of Chambord is a Renaissance masterpiece. You will discover the Beast's castle in Beauty and the Beast!
The royal apartments of Francis I, constructed in 1519, were later restored by Louis XIV. The double-spiral staircase forms the centerpiece of the décor. You will be impressed by the size of this cultural treasure with its 426 rooms, 77 staircases and 282 chimneys! Explore this historical chateau, from its view of the Grand Canal to the wealth of its local flora and fauna.
Option: To complete the experience, you can enjoy a 1h30 private tour in a 4×4 car with a ranger to explore the large royal parc & forest and to discover the wildlife living there!
Overnight in 4* Château de Beauvois
Day 5 - Amboise
Start your day with a morning bread workshop.
Throw away your bread machines and the « ready-to-go » bread sets: this is about time and sensations. Making homemade bread is a matter of patience and technique. But in the end, what a pleasure to get out of the oven a fresh baguette just for you, golden and ready to sing on the kitchen table!
A homemade lunch will be served and prepared by the participants with fresh ingredients and vegetables straight from the garden.
Continue with a guided tour of Clos Lucé and wander through the picturesque street of Amboise quaint town.
The spirit of Leonardo Da Vinci hovers over the Castle of Clos Lucé at Amboise, mixed with the memory of each distinguished guest who has shared in the memorable moments of the estate.  Here, Leonardo Da Vinci breathed his last and escaped the devastation of the French Revolution. An original exposition, "Leonardo Da Vinci and France," explores ten years of the fascinating relationship between three French kings and the Tuscan master.
Overnight in 4* Chateau de Beauvois.
Day 6 - Tours, Vouvray
Enjoy a full day gourmet experience with a local guide
Spend an unforgettable day experiencing with a French local to discover the history, culture, food, and wine of the Loire Valley.
The day begins by a Food market tour where you will meet local farmers, producers, merchants and choose the ingredients for your meal from the range of seasonal, local products.
After a wander in the old town, head towards your local guide's countryside home.
You can join your guide and prepare and taste the dishes. She will share her cooking skills and knowledge. Or if you prefer you can enjoy a glass of wine by the fireplace or in the terrace.
Enjoy lunch. You will share a typical and "convivial" moment.
In the afternoon, continue with a winery visit and wine tasting in Vouvray.
Drop-off Saint Pierre des Corps train station.
This tour we have created is completely tailor-made for you and your customers! 
Contact us
 for more information.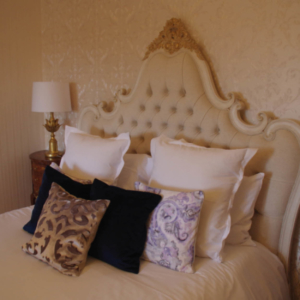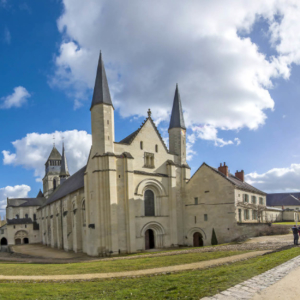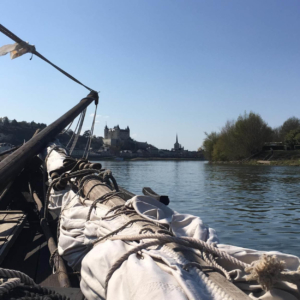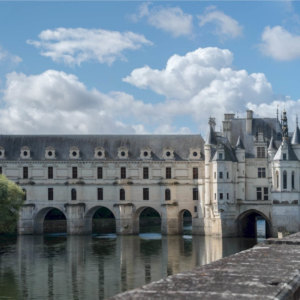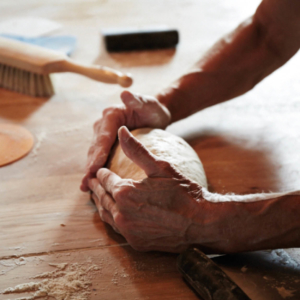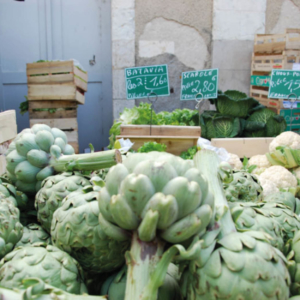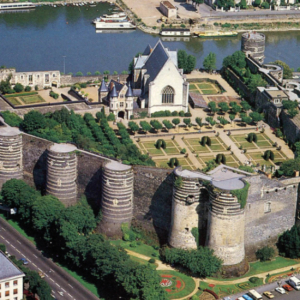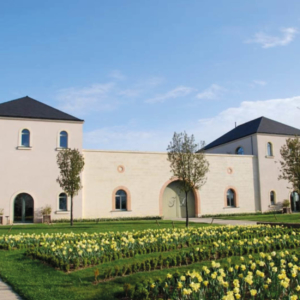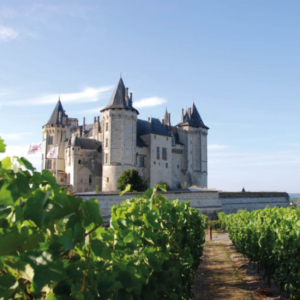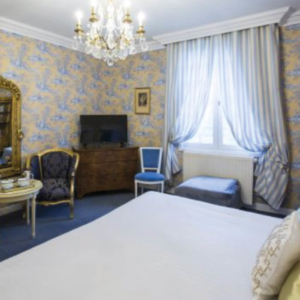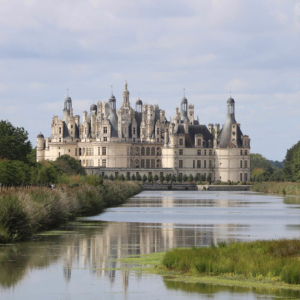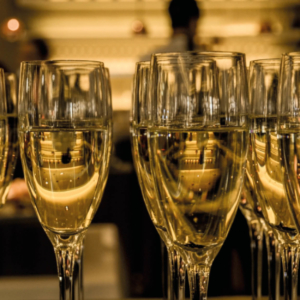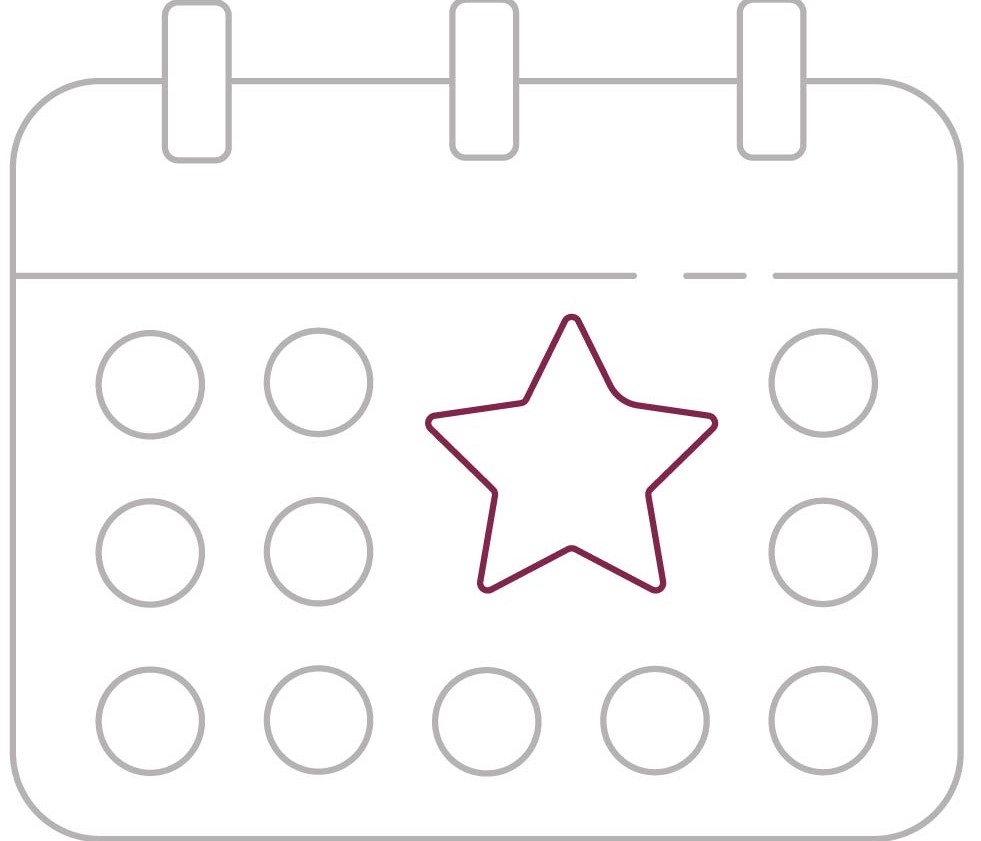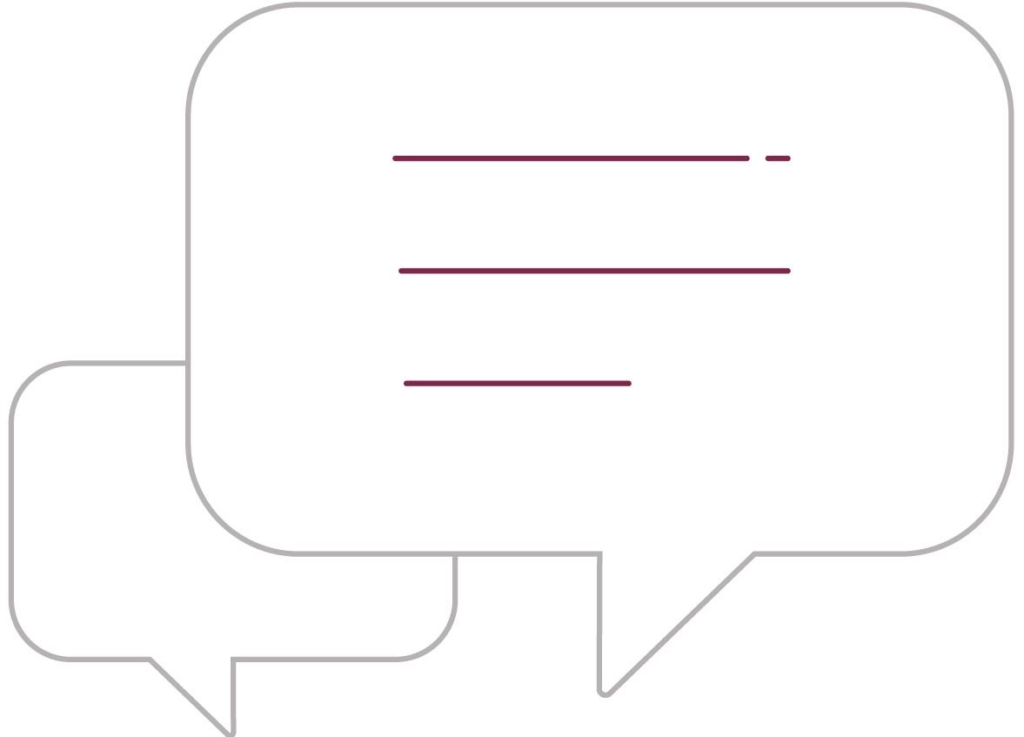 English, French, Spanish, Portuguese…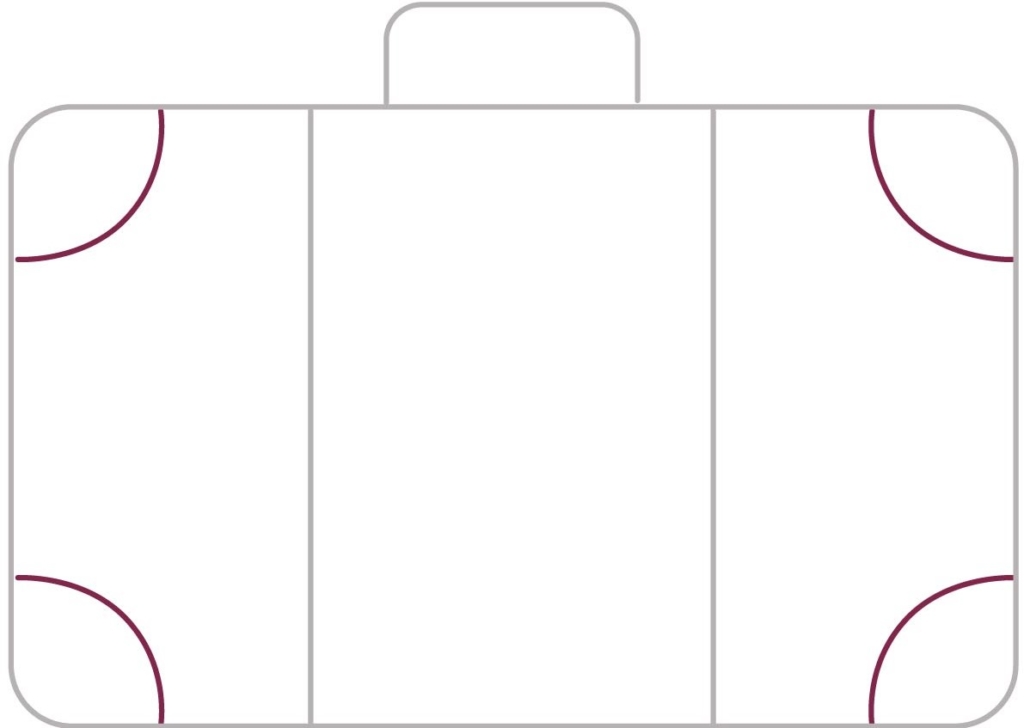 Angers train station
(others on request)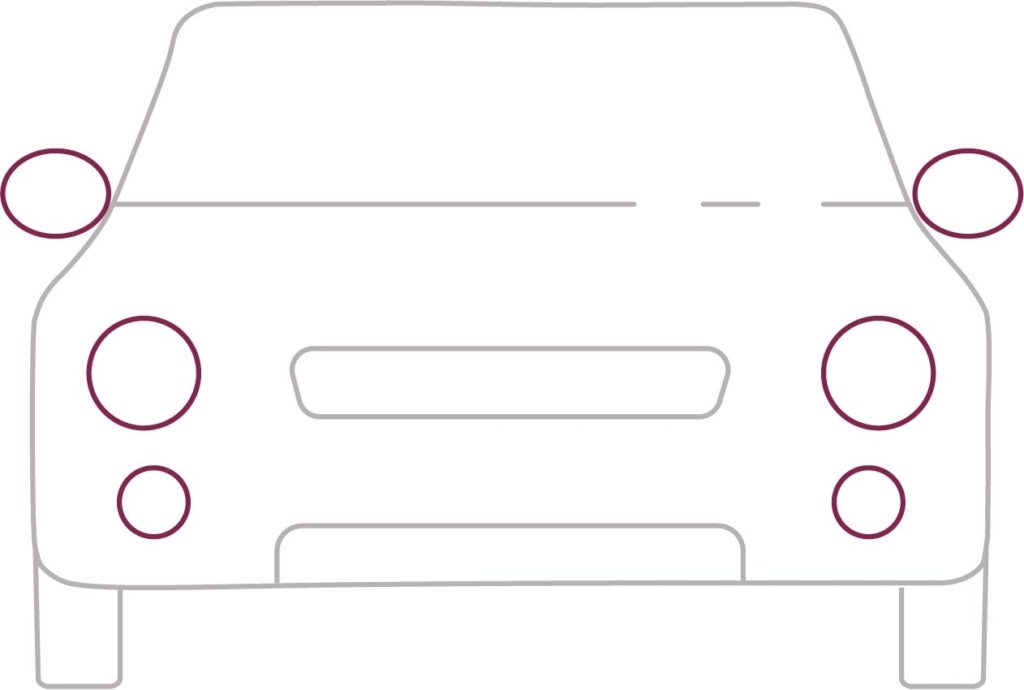 Discover all the Loire Valley beauties. During a week, with your private driver-guide,
immerse yourself in a fantastic world of culture, heritage and gastronomy and enjoy the comfort of unique Château hotel.